Is there a difference between Hobbyist and Commercial Drone Pilots?
In this discussion, we take a look at some of the top drone rules and regulations as well as the correlating penalties. More specifically, we address and answer the question, "do I need a license to fly a drone?"
The Federal Aviation Administration (FAA) defines a commercial drone operation (also known as non-recreational) as any sUAS or drone flight that promotes a business or is any way involved in the furtherance of business. Under FAA drone rules, all commercial drone flights must be conducted by a pilot with Part 107 certification. To accomplish this certification essentially means that you have studied and understand the regulations, the operating requirements, as well as the procedures for safely flying drones.

I also offer some personal experience and advice based on my "school of hard knocks" education. Let me say first, that while I am experienced in the drone business, I do not claim to be the consummate expert, I just share from my own experience and understanding.
Drones have, and very quickly I might add, matured beyond being a toy for hobbyists, and far beyond being a burgeoning commercial industry. Drones have become a part of the fabric of industry, in much the same way as other advances in technology have improved industrial productivity.
With this quick surge of growth introduces a lot of confusion regarding rules and regulations and the consequences of side-stepping or breaking the rules. For card carrying FAA certified operators, this is a huge concern. The designation between hobbyists and certified pilots and the corresponding rules for each being different introduces questions as to what rules must be adhered to by hobbyists, vs. what rules may be ignored. For commercial pilots, there are times when they might like to fly as a hobbyist and temporarily forget the burdensome constraining requirements of their FAA certification.
Are There Penalties or Fines for Flying a Drone Without a License?
I have been asked many drone related questions over the years, and quite often about penalties. As I write this article, I am discovering a multitude of varying answers, more questions and even more conjecture. There are a lot of myths out there, much of which can be as contradicting and confusing as factual. Today I will be addressing some specific questions and doing my best to interpret the FAA regulations to provide straight answers.
Before I continue, I feel it is important to mention that the Drone industry rules and regulations is an ongoing evolving process. As technology develops and users find new ways to implement drones into their service practices, the FAA will also have to evolve in parallel while maintaining relevant guidelines for drone operators. The drone industry is developing much like "manned" aviation has, with both being managed by the FAA.
Can you be a hobbyist and a part 107 certification holder simultaneously?

A YouTube creator and entertainer who also happens to be an FAA Certified Drone Operator in Tennessee, raised specific  questions to the FAA:
can you be a hobbyist and a part 107 certification holder simultaneously?"
and more specifically,  "can we fly at night, or what?"
You can view his video HERE, it's actually entertaining as well as informative. In his video, he reads from the actual letters he received from the FAA in response to his inquiry. On the question regarding the hobbyist rules for flying at night, the FAA indicates that not only can a hobbyist fly at night, but does not need to request a waiver (one-off authorization). He also adds that there is the differentiation between a certified pilot flying as a hobbyist vs. flying for the furtherance of business. So, if a hobbyist pilot wants to fly a drone at night, no problem, but if the same hobbyist wants to publish video to a monetized YouTube video, then that WOULD be considered a furtherance of business, and is not legal without having their FAA Part 107 pilot certification. AND if you are FAA certified, flying commercially for the furtherance of business, you would be required to request a waiver to fly at night. All to say, this is a good example for why the rules can be confusing and difficult for the operator to follow, as well as difficult to enforce.
On October 4th, 2021, the FAA released a statement indicating that Part 107 certified drone pilots may now submit for waivers to fly at night through the FAA-approved LAANC (Low Altitude Authorization and Notification Capability).
Additionally, drone pilots will also have access to more areas that can be flown, with the FAA dividing airspace into smaller segments.
Be sure to click here to visit the FAA website for more information on night flight authorization as well as additional announcements from LAANC.
Will I be Fined for Flying My Drone Over People?
There is a case where an individual was issued a $182,000 fine for multiple (continued) violations of Part 107; at least 26 violations to be specific. That's $7,000 per violation!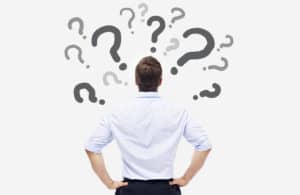 Do I Need A License to fly a drone? In the beginning when I entered the drone industry and began developing my commercial practice, the first thing I did was enroll in courses to learn all I needed to join my passion for flying and photography with the practical knowledge needed to pass the FAA exam and acquire my FAA sUAS Pilot certification. As part of learning how to read aviation sectional charts, and how to interpret and understand other aviation acronyms and terminology, I also learned about restricted airspace and most important (and relevant to my business), the safety guidelines and regulations.
In the years since acquiring the certification, I have learned that a lot of what we were required to learn, apart from the safety regulations, has not been needed for practical day-to-day operation.
If I were to narrow it down to the one main consideration, whether a rule or not, is the safety to people in proximity to where I am flying my drone. Basically, do not fly over people. Technically speaking, the FAA defines this as 1 person and up. The same goes for flying over streets and vehicles. If I am flying real estate or powerlines, this may not be a problem. However when I am flying in a metropolitan area, for instance a condominium for a property management company, it is difficult to get the shots needed without passing over streets or sidewalks with traffic and people meandering about. So what then? Well, I have tried a couple things.
Place signage asking people to avoid a specific area.

Be patient and wait for people to pass.
I recommend having an accompanying Visual Observer (or assistant) to help watch for pedestrian traffic while keeping an eye on the drone. This has proven to be the most effective, and people are usually very cooperative. In downtown areas, the same applies, but depending on the job, I may contact the local FAA office and inform them of the date and time I will be performing the shoot and get a yay or nay verbal authorization.
Aside from that, I carry multi-million dollar liability insurance in case of property damage or personal injury. It's important to mention here, that today's drones are extremely intelligent and stable; and coupled with an experienced, skilled drone operator, the likelihood of an incident is minimal. It's just a matter of being responsible to adhere to the rules and regulations and operating by the utmost rules of safety and common sense.
Drones over Crowds of People
CNN reports that the Federal Aviation Administration approved the news network to fly drones over crowds of people. … The new waiver allows CNN to fly drones 150 feet above the ground instead of 21 feet, and the drones don't have to be tethered to a physical object or person, which limits their flights.
Is the FAA Finally Letting Drones Fly Over Crowds?
Bloomberg reports that CNN has received the first FAA waiver to let it perform unlimited drone flights over people. David Vigilante, senior vice president of legal for CNN, tells Bloomberg that it "signifies a critical step forward not only for CNN's [unmanned aerial system] operations, but also the commercial UAS industry at large."
That's because while the FAA's chief has admitted that the government needs to move fast in order to help the burgeoning industry grow, the agency has done little to push things forward so far. Rules introduced in 2016 made it easier for drone operators to make low-risk, low-altitude flights, but waivers are still required for flying over crowds, at night, and even out of an operator's line of sight.
The FAA is worried, predominantly, about collisions and crashes. But sensing, drone flight control, and crash safety are all improving, which only serves to make American authorities look like even greater laggards. The news from CNN, though, provides some hope that this could change—at some point, at least. Article credit: By Alan Levin on October 18, 2017
Does this mean we can fly our drones over people and crowds now?
No, it does not. As a hobbyist or commercial pilot, we want to actively promote safety to ourselves and others. A well-known resource for drone law is Rupprecht Law, and there are many online resources that will help us understand the safety guidelines.
As difficult as it is for the FAA to monitor and enforce these rules and regulations, they do have their own processes for monitoring YouTube and other online platforms for obvious rule infringement. Also, drone pilots who share in the concern for good drone etiquette will sometimes report activity that is questionable or blatant behavior. The general public will often report a drone pilot if they do not like what they see. That has happened to me more than a few times. Fortunately, I am extremely careful to mind the rules simply because I don't want to risk my FAA certification due to neglect. That said, there are many who have been penalized and fined. The fines range between $400 and $5,500 ($1,100 per person when flying over people).
How Do I Fly my Drone Near an Airport Without Being Fined??
Another oversight, especially by hobbyists, is flying inside airport airspace. As part of my FAA Part 107 training and certification, I went through course studies on aviation charts to understand restricted vs. open airspace. Whether we are flying in the city or rural areas, we are subject to airports ranging in size from municipal and regional to major international airports. All having their restricted airspace, it is exceedingly important that we understand restricted airspace prior to launching our drones. The controller app will typically have these integrated by way of GPS coordinates. A user can easily override these if so desired, but I wouldn't recommend this unless you have taken the time to inform the tower, or acquire your waiver. A hobbyist pilot is subject to the same regulation that an FAA certified pilot is, and will be penalized accordingly. As a standard rule, we must be flying a minimum of 5 miles from the nearest airport without having to report or request a waiver. A great app for recreational flyers is the FAA B4UFly App which is designed to show users if they are in controlled airspace (Class B, C, D, or E airspaces) in a given or planned location. If the app's status indicator is yellow ("Use Caution – Check Restrictions"), a user is in uncontrolled (Class G) airspace.
Preparation for a drone Job
To elaborate and give you a personal experience, I have a client that has me perform periodic aerial imagery of their apartment and condominium communities. They use the photos and video to inspect the condition of the roof, rooftop structures, satellite and telecommunications equipment, etc. They understand the cost savings of contracting me as a drone service, as opposed to sending technicians up ladders and the safety liability implications that go hand in hand with this operation.
As anecdote in the midst of this serious discussion, I'll share a personal experience that provides a great example of a near and serious blunder. The very first property I shot for this client. I pull up, survey the surroundings, and then park my vehicle in a nice out-of-the-way spot under a tree. I assemble my gear in preparation for the flight, set the drone down to launch and I get the CANNOT LAUNCH indication on the screen of my controller. Making it worse, the client and some of the maintenance crew are all watching me with fascination. I maintain a straight face, doing my best to hide my flustered state. I very nonchalantly power the drone and controller down, and restart only to get the same response. My mind is spinning, and thankfully it suddenly occurs to me that I might be in a no-fly area. I pull up my insurance app, go to the map, and lo and behold there it is. I am in the far edge of the local municipal airports airspace. I then, very knowledgeably ask the property manager how close are we to the airport? Long story short, I call the airport, inform them what I am doing, provide them my details, and just that easy get my verbal authorization to commence. The moral of the story is that I learned to prepare better in advance.
That experience was nothing compared to requesting more complex waivers for other engagements, but it was a great learning experience that I won't forget. Since then I have developed a list of questions for the client in order to thoroughly prepare in advance for each project. NEVER make assumptions, these simple principals and good preparation have saved me from ever having to abort on a job, or feeling embarrassed in front of the client.
The Best Steps to Prepare to Fly Your Drone!
Below, I outline a summarized version of my checklist. I recommend that you create your own that works best for you in your daily practice – keep in mind, this isn't all I do, it's just an outline:
Inspect your gear – always check your firmware before you leave for the job – arrive onsite with fully charged batteries – prepare your SD memory cards – clean your lens and lens filters

Upon arrival – park your vehicle in approved space – survey the area for any potential obstructions – check your airspace restrictions – engage your insurance – as courtesy, inform onsite personnel of your mission and ask about any issues or concerns.

Pre-Flight – plan out your flight/shot list – choose your launch and landing position clear of trees, powerlines, or other obstructions that would limit flight or GPS acquisition

At Launch – scan the area for people, overhead for powerlines to assure a good productive flight mission
In closing, we have covered a lot of territory in this article "Do I Need A License to fly a drone?". It is our individual responsibility as drone operators, both hobbyist and commercial, to continually educate ourselves in what we do, conduct ourselves with clear and concise methodology, mind the regulations appropriately and last but not least, represent the drone community as ambassadors to the marketplace.
If you have read through to the end, I thank you and ask you to join me in social media, and say hello. I also welcome your thoughts in return, your stories and/or differing experiences.
Feel free to contact me with your questions. Thank you for spending time reading, and check back for new articles!
How To Get Your FAA Part 107 Pilot Certification
Do I Need A License to fly a drone? If you are serious about making money with your drone, whether it be Real Estate, Aerial Inspections, etc., then you will need, from the FAA a 14 CFR Part 107 certification.
The best source for your training can be found by clicking on RemotePilot101. Jason Schappert is a pilot and author of 8 best-selling aviation flight training books. While studying and taking tests is not the most fun, Jason breaks it down into 10 easy to follow (at your own pace) video lessons. These lessons are straight and to the point giving you the exact knowledge, nothing less, nothing more than what you need to pass the exam. Additionally, he is continually updating the training to keep it relevant to any changes to FAA regulations. This membership is a 1-time subscription – for life! So when you're 24 month renewal comes around, just sign in to RemotePilot101 and refresh your training.
Just remember, if you are flying commercially, you will need your Part 107 certification. It's not hard, you can do it!