Drone Support for Solar O & M
Today's article is a brief discussing Solar O & M Support for photovoltaic panels in solar farms.
First, I want to thank my loyal subscribers and followers (you know who you are) for your ongoing support of my content. The photo above was taken while shooting powerline and tower inspection footage for a local Electric Coop. It is truly amazing that what we do is considered work. Yes, there are aspects to what we do that are challenging, but we are always rewarded by the nature we are surrounded with. Regardless if we are working in a metropolitan area, a suburban area, in the mountains or in the desert, there is always beauty, both natural and man-made, to be found.
Using drones to perform thermographic inspection of photovoltaic panels in solar farms.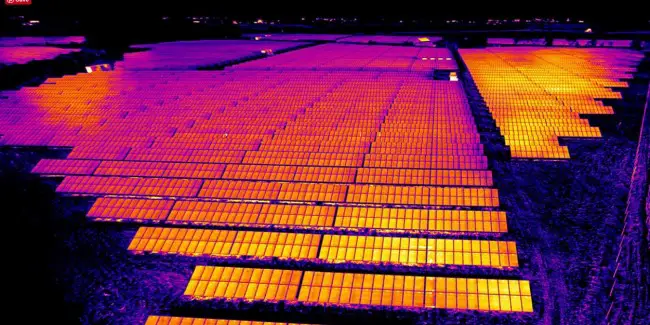 Current practices might be that an individual walks through a solar site with a handheld camera, typically only covering a small percentage of the modules due to the expansive size of the solar plant. Deploying drones not only improve coverage to include the entire site, but can also provide more efficient processes, minimizing the time it takes while capturing better data in looking for module defects.
When discussing drones, the same as other tools, you need different types of drones to perform different functions effectively. For critical infrastructure inspection, you will need a specific type of drone with the appropriate type of flying capabilities as well as the proper camera. If you are providing inspection of powerline or pipeline type assets, you will need a drone that can perform long endurance flights or perhaps you need to capture data in a confined area, there are drones that have the capability to fly without damaging assets or the drone itself.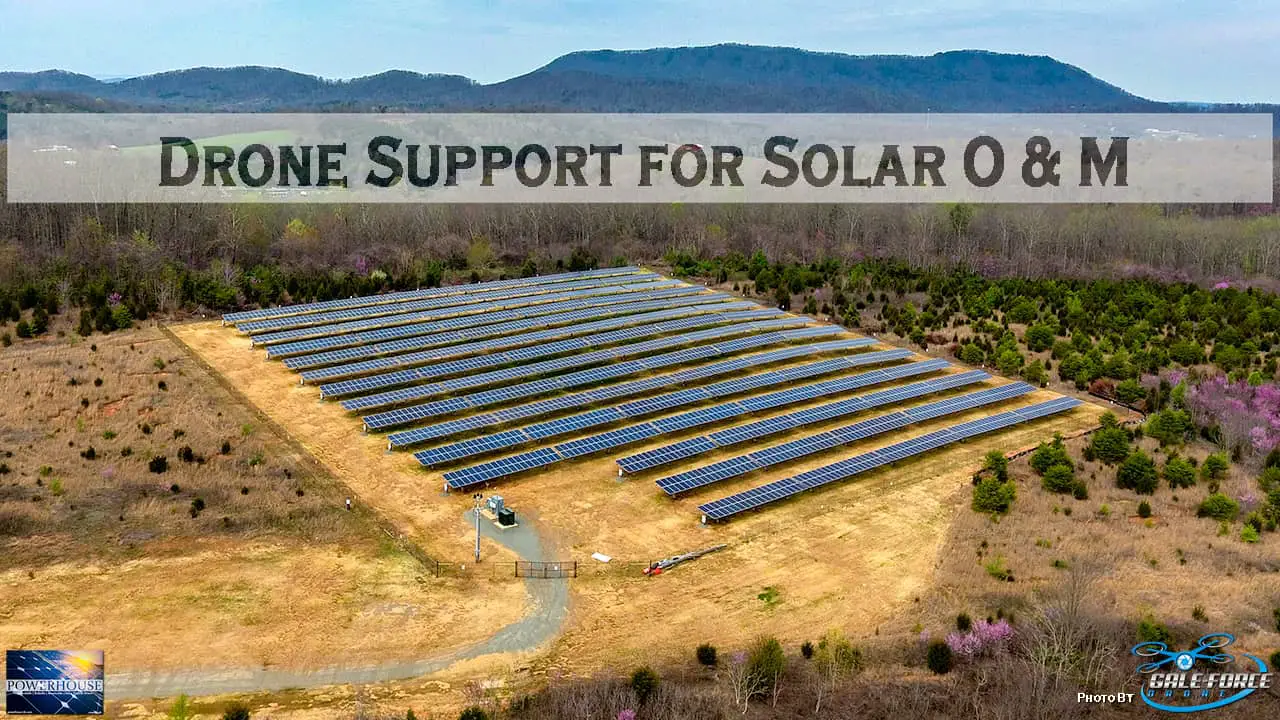 To circle back to the topic of drone support for solar O & M, I will describe an example scenario referring to a specific client situation where they had performed an inspection of their 50 megawatt solar plant. They deployed two technicians with handheld cameras which took roughly 3 months to finally capture data from the entire site. The results of their inspection indicated there to be 4 defects in the field. Based on the production analytics, management was not convinced that there were only 4 modules with defects. So they commissioned drone services to come in and perform the same inspection. It took less than three days to perform the capture and analysis and reported just under 200 module defects in the field. While that was no the best news, it was more inline with the production analytics explaining the degraded energy production of the site.
In summary, it is certain that the methodology of deploying drone services to perform these inspections are far more efficient in detecting module defects as opposed to the months involved in performing inspections by walking the site with handheld camera.
Please contact us to discuss how we can provide drone support and enhance your solar O & M practice. Visit https://www.galeforcedrone.com/services
Powerhouse, LLC develops photovoltaic power plants that generate affordable, reliable, renewable electricity from sunlight.